Ravnica Revisited
Demon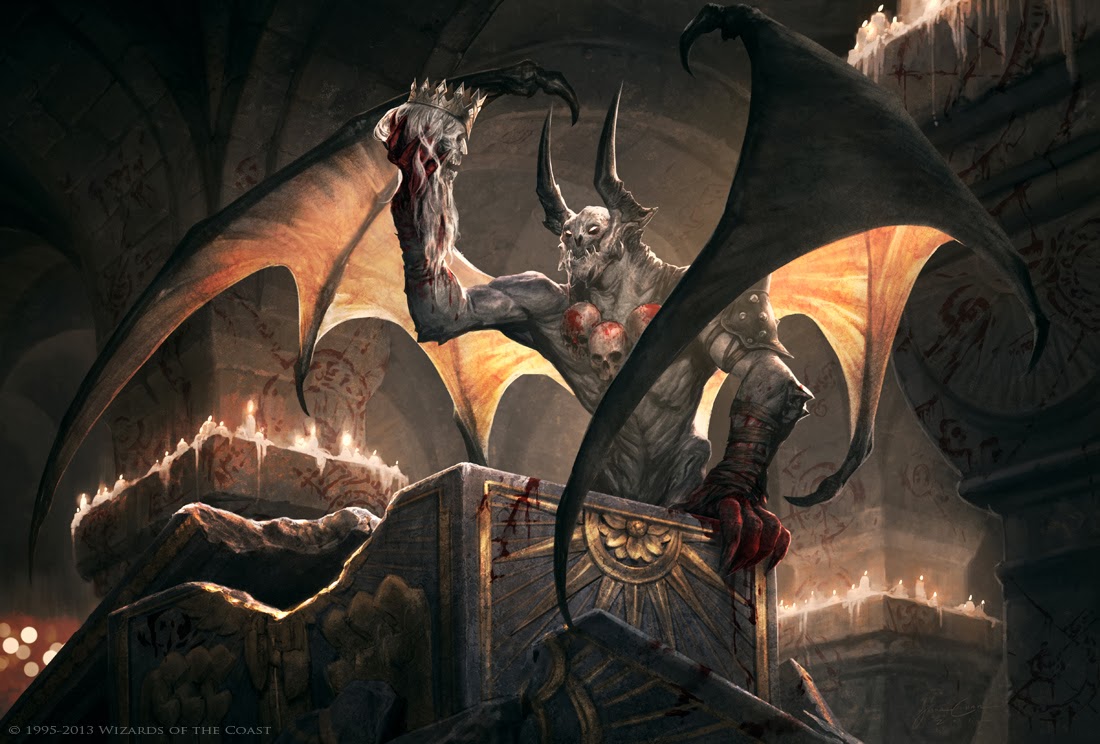 If angels are the embodiments of order, justice and goodness, the demons of Ravnica are the exact opposite in every way. Their origins remain enigmatic, but it is known that demons are the purest manifestations of black, and sometimes red, mana. Though few in number, demons have persisted in the city and continue to wantonly destroy, torture and blot out life wherever they can, glorifying in violence and desecration and consuming the souls of those they come across.
Fiercely independent, the only guild you will find demons in regularly is the Cult of Rakdos, usually because these demons are lesser fiends in the service of their master, Rakdos. Some speculate that, much like Razia with the angels, Rakdos is the father of all demonkind, though no one knows for sure. Rakdos demons get along surprisingly well with the mortals they revel alongside, often resulting in the repugnant existence of half-demons.
While all of the demons presented in Pathfinder work as read, on Ravnica you will find no demon more powerful than Rakdos, who best represented as a balor lord – the only balor-equivilent on the plane.